BBNaija: Venita and Seyi Quarrel Over Spaghetti (Video)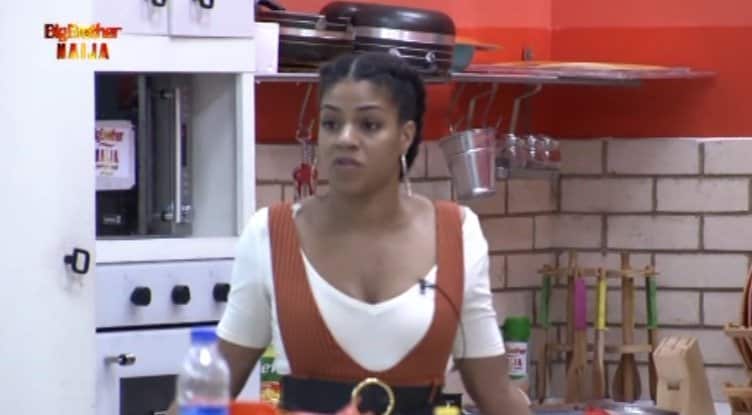 More drama in the Big brother house as newly introduced housemate, Venita clash with Seyi Awolowo over spagetti.
It all happened this morning after Seyi cooked all the spaghetti in the house and made half for his clique, then kept the remaining half in the fridge for other housemates to make whenever they want.
Venita decided to talk about it because according to her, it was unfair that the house has been divided, with everybody with their team and gang.
ALSO READ: Seyi and Tacha Fake Evicted From BBNaija Reality Show
With the way Venita takes this spaghetti issue, it seems we've finally got a new Housemate who doesn't fear to step on toes.
Check out the video below:
Download BBNaija 2020 App (Click Here)
Follow Us for BBNaija Updates:
Twitter:
Follow BBNaija Updates
Telegram:
Android App:
Facebook: